The cutest couple of the Bollywood industry have always been our sweet hearts whether it be them looking perfect with each or anything else.
This cute couple was in Bangkok for a family holiday along with an advertisement shoot when a bomb blast took place and they had a near escape.
The whole family escaped without anyone getting hurt.
And after that Riteish went on bravely with his family for the vacation in Bangkok itself.
There is recent tweet from Riteish's timeline where he expresses his feelings and shows us how much fun he is having in his family holiday."Reliving the moment of Heyy Baby" is what he tweeted in a post with a picture with his son.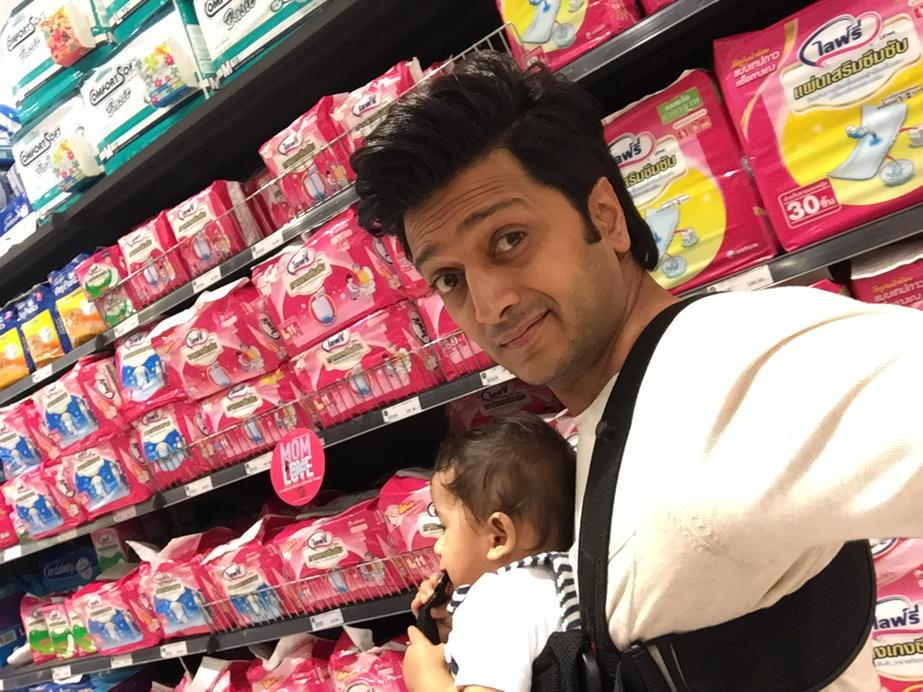 Wishing the Deshmukh's new generation family a well safe and happy vacation in Bangkok.